From selecting a surgeon to prepping your home after your procedure, planning ahead for your breast reconstruction surgery is essential to not only ensuring a smooth recovery process, but feeling empowered to make the best decisions about your health. 
At Bedford Breast Center, we understand your fears and your concerns. Our goal is to provide the best breast care in Beverly Hills, to help you feel comfortable and confident before, during, and after your surgery. 
Being prepared for your breast reconstruction surgery requires several steps. Below, we've outlined some basic tips that should help you to feel ready for your surgery.
Research Your Breast Reconstruction Surgeon
Not all surgeons share the same level of expertise and experience. Before undergoing breast reconstruction, do your due diligence by asking friends and family for referrals and reading reviews to help you find the best breast reconstruction surgeon for your case. 
Patient reviews from most healthcare providers are available online. Read what patients have to say about their experiences with their breast construction or reconstruction surgeon, especially if they were unhappy with their breast reconstruction after their mastectomy. Their recommendations may help guide you on the right path towards finding the best surgeon for you.
Make certain the surgeon is licensed, board-certified, and has an excellent track record. Each surgeon tends to specialize in different breast reconstruction surgeries, such as direct-to-implant breast reconstruction. When consulting with a surgeon, ask about their experience in your desired procedure, as well as their success rate. It's also appropriate to ask the surgeon for before and after photos of their work. 
Find a surgeon that offers ample choices so you can make the decision in your breast reconstruction that works best for you. Don't let a doctor talk you into any reconstruction approach you are uncomfortable with just because that surgeon has limited options. Your surgeon should be willing to work with you to find the best breast reconstruction process for your specific needs and desired results. 
Whether you're getting breast reconstruction after mastectomy or breast reconstruction revision, bedside manners matter. Your surgeon should make you feel comfortable, secure, and confident by listening to your concerns and goals and recommending the best breast reconstruction surgery options for your health and body. Your surgeon should be your partner –someone who will stand by you throughout your breast reconstruction journey.
Find the Best Time for Surgery
There is no hard-and-fast rule about finding the "perfect time" for your breast reconstruction. Each case is different, and your specialist will help guide you to find the best time for your case. The best time will always depend on what is right for you as a patient, as well as your personal preferences.
Things to consider when deciding your surgery date should include:
Work schedule –You may find a slower time at the office works better for your time off. 

Social calendar –You may have upcoming events you'd like to attend (it takes 6-8 weeks to recover from a breast reconstruction procedure).

Season – Some patients prefer having surgery during the cooler months since most people are more sedentary during this period, allowing for recovery time. Compression garments are also less likely to cause overheating during cooler temperatures.

Availability of your care team – You will need to arrange for support during your recovery. You will need someone to drive you to and from surgery and someone to assist you during the first few days after your surgery. 
Get Your Body Ready for Surgery
The months before your surgery are an excellent time to hone your workout routine, but don't overdo it. Strenuous activities you are not used to may injure your back, shoulders, and arms. Work out reasonably with exercises such as walking, jogging, or swimming that you can do several times per week. Being active will help reduce stress and improve your recovery process.
Avoid smoking and other sources of nicotine at least six weeks before surgery. Any exposure to nicotine, including second-hand smoke, is harmful as it significantly reduces your body's ability to heal. Nicotine also weakens the immune system and puts you at a higher risk for postoperative blood clots and heart attacks.
Nutrition plays a crucial role in your health and recovery. The better your health is before surgery, the better your body can recover after surgery. Increase your protein intake and nutritional supplements at least three weeks before surgery. Keep in mind some supplements should be stopped prior to surgery, as they can increase bleeding during the procedure and recovery process.
Two weeks before your surgery, avoid taking medications such as nonsteroidal anti-inflammatory agents (NSAIDs, such as ibuprofen) and aspirin. It is also a good idea to stop taking supplements like fish oil and vitamin E. These medications can act as blood thinners or increase bleeding during and after surgery.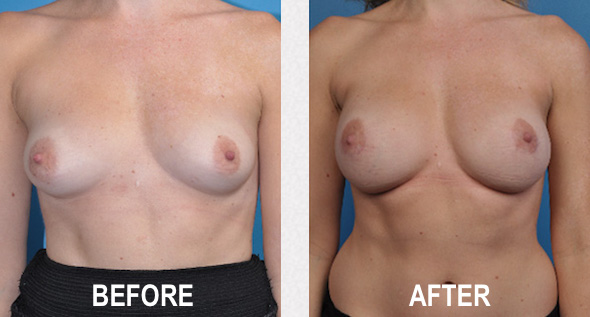 Pack for Your Aftercare Stay
Your post-operative aftercare packing list should include:
A waterproof envelope containing your ID and insurance cards, list of prescription medications, and other important documents

Comfortable clothing (tops that fasten in the front, bottoms with soft and elastic waistbands, a comfortable robe, and cozy socks)

Items to entertain you (books, crossword puzzles, deck of cards, iPad)

Small soft pillows you can use for arm comfort or to prevent you from rubbing your underarm area

Small pouch with toiletries (toothbrush, toothpaste, face wash, and other items you need to feel refreshed)

Earplugs and an eye mask to help you sleep

Flip flops or comfortable slippers for trips to the bathroom and walking around the aftercare facility
Prepare Your Home for Your Reconstruction Recovery
Clean your home thoroughly before surgery. A clean space will not only aid in preventing exposure to bacteria but also create a refreshing environment that is conducive to healing.
Re-arrange furniture and free up space to ensure everything you might need is accessible while you recover. You might consider moving your bed to the main floor of your home, so you don't have to climb stairs. Also, assign a safe place to keep your pain medicine within easy reach.
Stock up your pantry and fridge with fresh ingredients if someone is available to cook for you, or stock up on frozen meals for those days when you'll be on your own. Be sure to have plenty of fluids and nutritious, high-fiber foods available.
Spruce up your space and let nature in. Potted plants around your home won't only create a warm, welcoming environment, but studies show that indoor plants contribute to a faster recovery time and better air quality.
Contact Our Beverly Hills Medical Center For More Information
Being informed will help you prepare better. And if you're still having concerns about breast reconstruction after cancer, don't hesitate to reach out.
Led by one of the most prestigious Beverly Hills and Los Angeles breast reconstruction surgeons, Lisa Cassileth, MD FACS, the team at Bedford Breast Center is committed to serving you with compassion and support. We are here to answer all your questions and are ready to walk this journey with you. 
To learn more, contact or call (310) 278-8590 at Bedford Breast Center today.